Awesome homebrew games and apps you NEED
MHU Free Store
This is a nice app to start with if you are new to the homebrew scene. Simply launch it, make an account (takes a second) and then start browsing the store and download homebrew that interests you.
It has a nice user friendly interface and it's well worth getting.
QUAKE FOR PSP
A stable port of the old classic game.
NAZI ZOMBIES PORTABLE
I couldn't find any screens that did it justice. This homebrew game is incredible. Okay it only has 4 maps but it also has 4 game mode types, incredible handheld visuals (its most likely the best looking homebrew game) and great solid gameplay. Unfortunately you may experience crashes and low framerates occasionally .
LAMECRAFT
If you like Minecraft or Fortress Craft, Lamecraft wont let you down. It's still a little underdeveloped but it has the core gameplay running on the psp and it's very stable and you can just let your creativity flow on to go :)
Excellent homebrew game
CSPORTABLE
I have not been able to find the latest version of this but this project is pretty decent. The version I played did have rather minecraft-looking block character models unfortunately but I have to say, it is pretty decent.
KUROK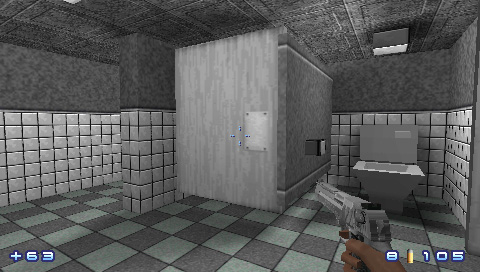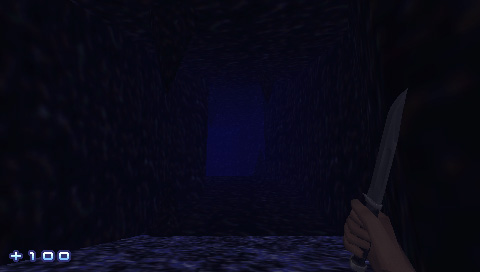 A turok style game based on the quake engine for psp. Pretty decent shooter with dinosaurs and multiplayer too :3
SOLITUDE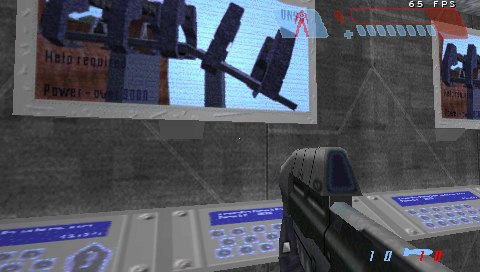 It is a shame they abandoned this project, it was truly becoming an incredible homebrew title. They had a fantastic team behind it. Ah well, you can still play the unfinished version and it's pretty damn good.
CSPSP
I know what you are thinking... WTF IS THIS SHIT?
It is a top down, 2d version of Counter Strike. But don't let this put you off it. The game is surprisingly well made. The movement and method of control works well, the gameplay is actually very addictive and well executed. I would have preferred if they used some 3D models because I sometimes get confused between the wall and floor. Aside from that, check this out!
I will add to this if people are interested